I have had the opportunity to work for many great clients like city chambers, small businesses and content creators. I enjoy making clean, modern, websites while following best practices and usability standards.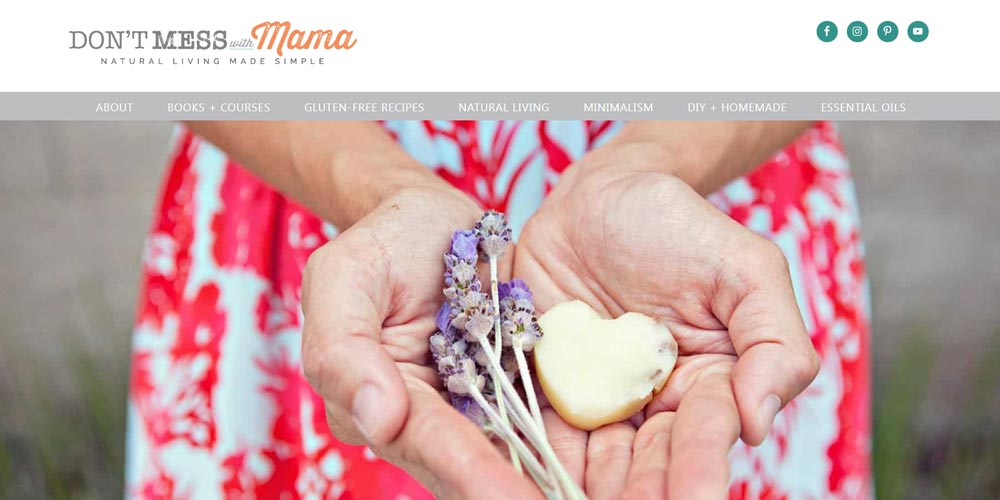 Custom WordPress Theme Development
VISIT SITE
Don't Mess with Mama was apart of a series of mommy blogger sites that I built. Tracy was a great client to work with, as she had a very clear idea of how she wanted her website to look and work.
Theme Development
I used the Genesis parent and child theme to develop this site as well as many of the other mommy blogger sites I have built. Genesis gives clients the options to pick from a selection of clean modern designs that appeal to bloggers.
Working with the Genesis theme was a great learning experience. The theme uses action hooks for building out each section of the website. I was able to get more comfortable working with actions and filters to create custom layouts while building this project.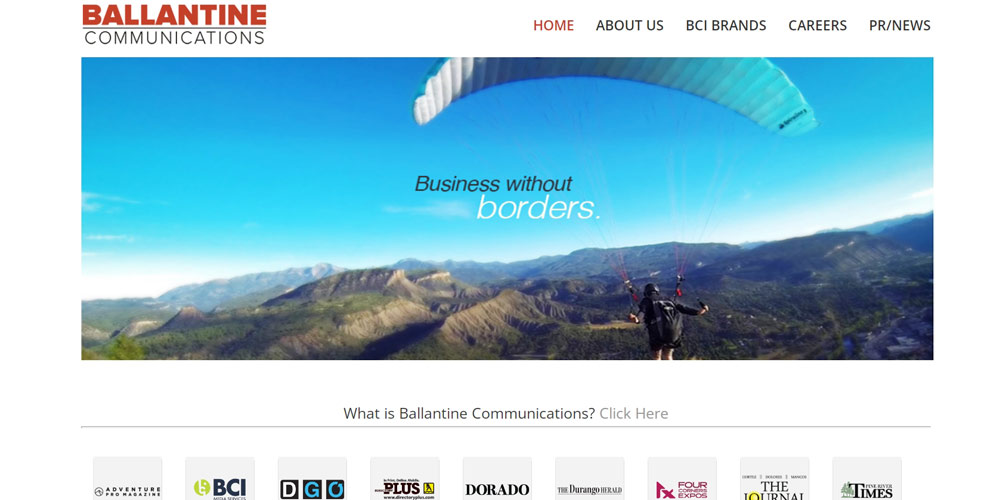 WordPress Theme Intergration & Development
VISIT SITE
After building many custom WordPress websites for Ballantine Communications white page clients, I had the opportunity to develop their WordPess website.
WordPress Development
I integrated there choose of WordPress theme bought be with their previous static html site content. I worked with the client to create the user experience they wanted for there brands pages.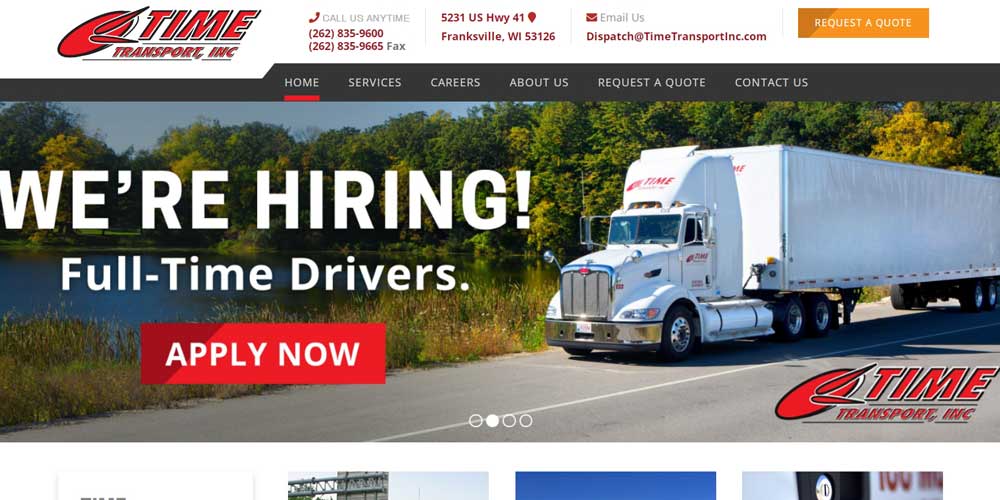 WordPress Theme Development
VISIT SITE
I had the opportunity to design and develop the Time Transport's website.
Design via Style Tiles and Wireframes
By using the clients visual ideas and examples, I was able to create style tiles and hand drawn wireframes to build a design plan.
I used the angles of their semi trucks as inspiration for the design and a color palette that worked well with there brand.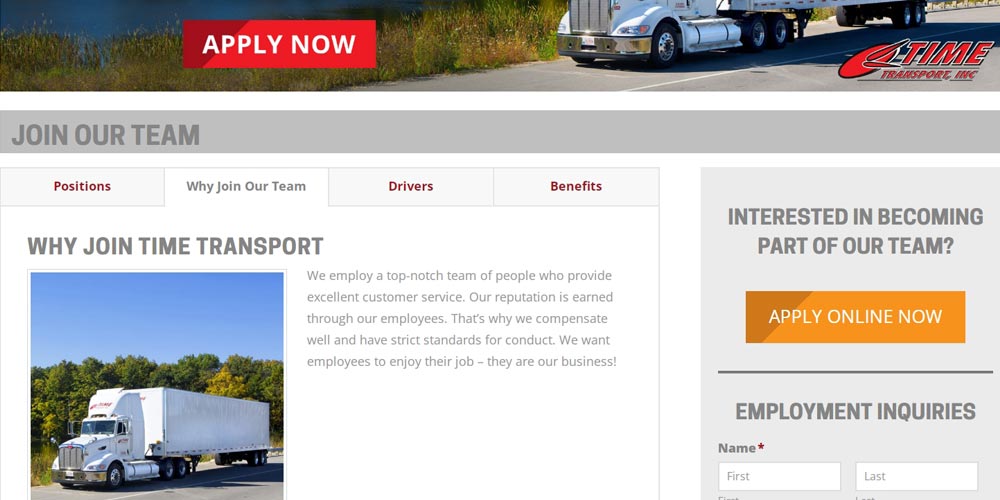 WordPress Theme Development
For this project the client wanted a visual interface that reflected the website for their admin. I choose to go with X Theme.
Custom development was integrated to dynamically render posts by category for the Services page.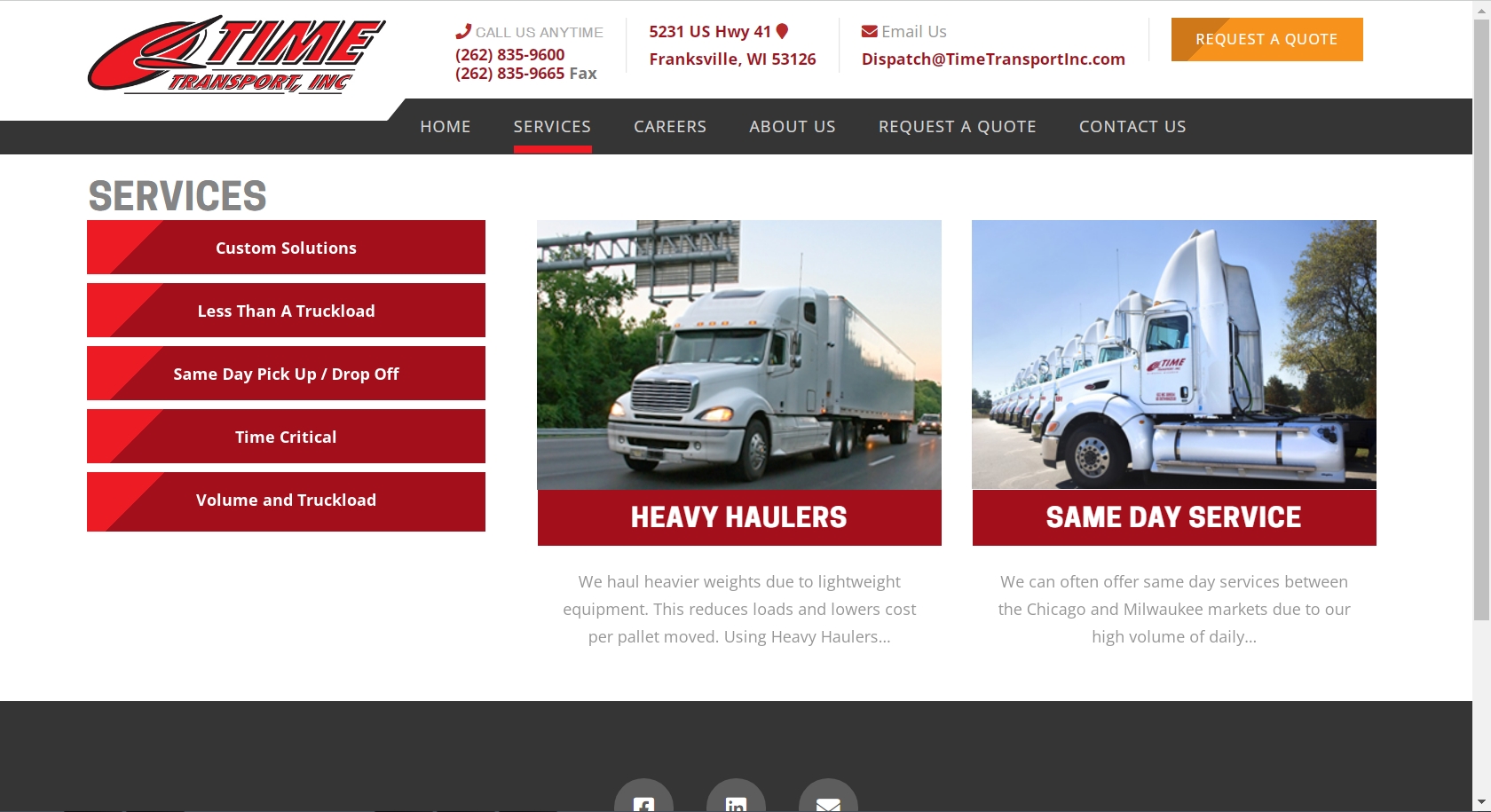 Custom Style Integration
I integrated custom styles throughout the website to create a custom look and feel. For the home page I added a fourth column to accommodate for the requested about card from the client.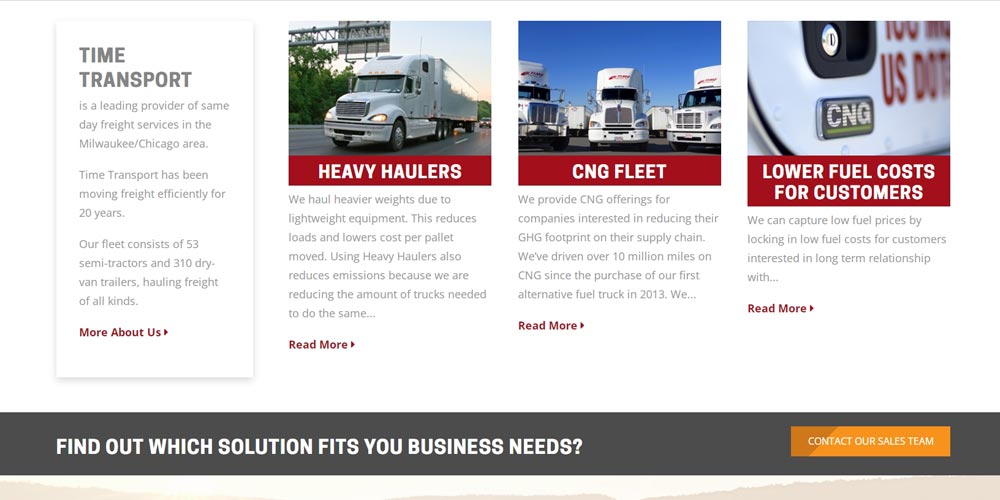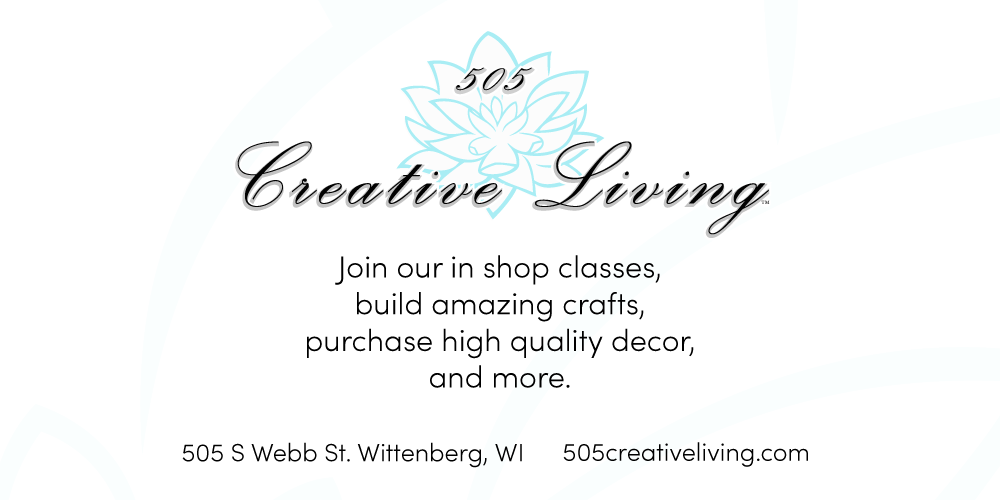 Adobe Photohshop | Adobe Illustrator
VISIT SITE
I designed the logo and branding suite for 505 Creative Living that would get them ready to launch there new store. I also designed and developed them a quick WordPress website that artisans can apply to be sellers.
505 Creative Living has had great number of artisan that are looking to sell everything from custom made soap to home decor at there new storefront and on the website.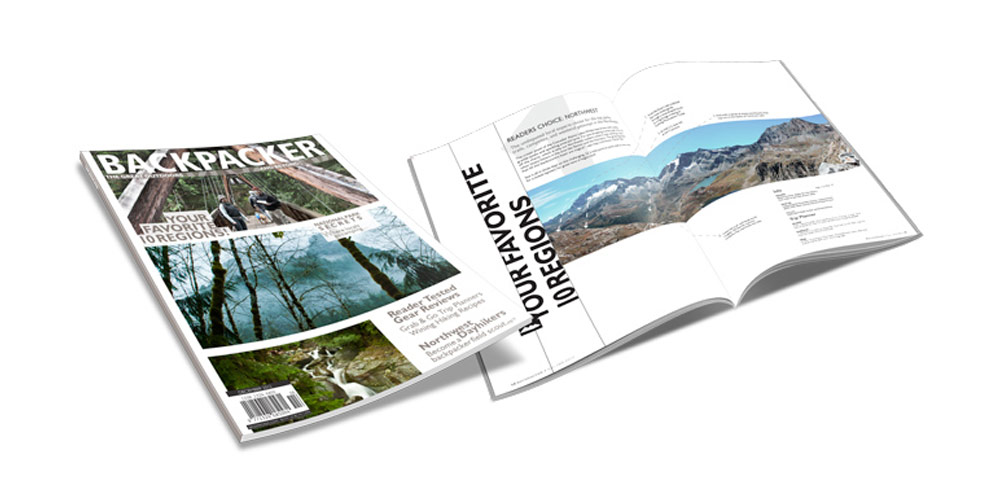 Adobe InDesign | Adobe Illustrator
I used a more juxtaposition layout style to emphasize the rugged exploration that is common in backpacking.
The layout has an underlining grid system that holds everything together. I wanted the magazine to stand out as well as intrigue the viewer to want to see more.
The magazine has a modern feel and uses a humanist typeface that I enjoy working with.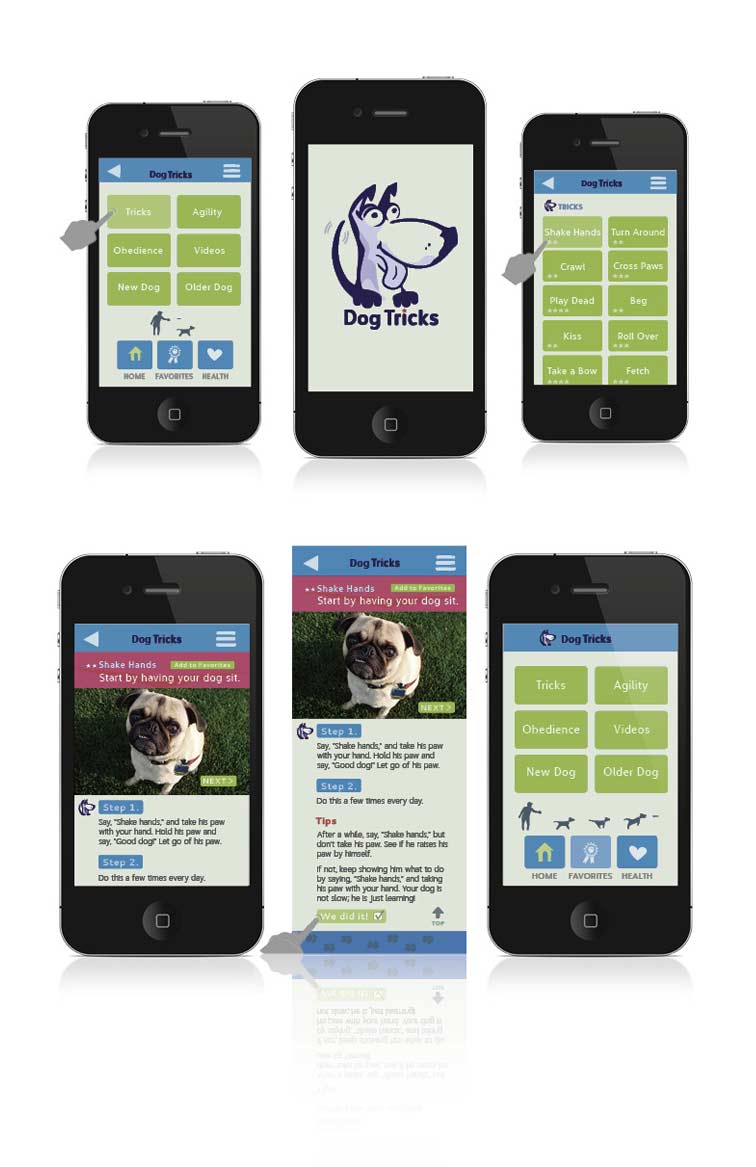 User Experience | Adobe InDesign | Corel Draw
This Dog Tricks App is my idea for a fun hub and spoke mobile app for dog owners.
The app is designed to help owners keep their dogs alert with fun dog tricks using videos and step-by-step tutorials.