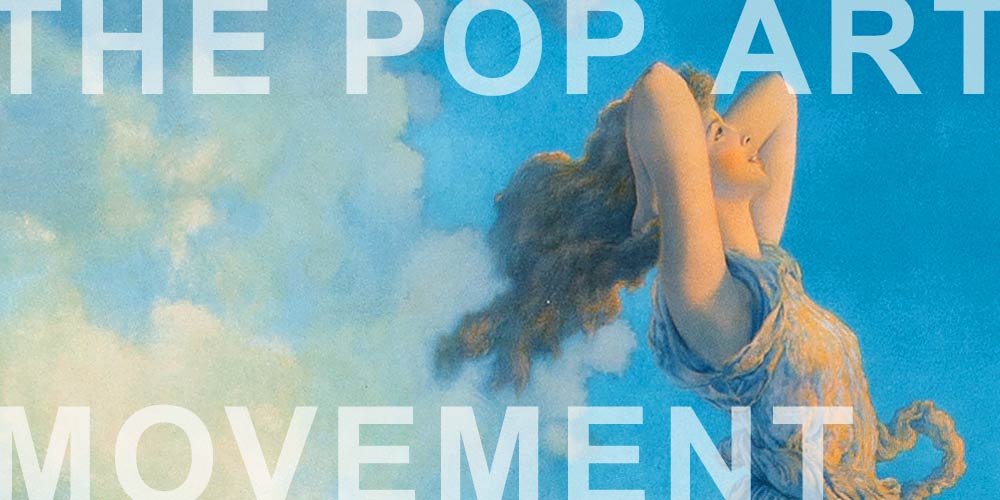 It was the Golden Age of Illustration and Maxfield Parrish was one of the most popular. His trademarks were lush gardens, fetching young women on rocks and his famous Parrish blue color.
"A short, puckish man with piercing blue eyes, who painted the stuff dreams are made of." said Bruce Watson in the July 1999 issue of Smithsonian.
Much of the first half of the 20th century, a quarter of American homes were decorated with his art. Maxfield became a strong influence of the emerging pop art movement and was admired by the likes of Norman Rockwell and Andy Warhol.
Maxfield's achievements were:
Appeared on the covers of popular magazines like Harper's Bazaar, Hearst's, Life, Collier's, Scribners and Century.
Commissioned for book illustrations like the children's Mother Goose in Prose written by L. Frank Baum in 1897 (author of The Wizard Of Oz).
Widely distributed as calendars.
Used as building murals.
Used in commercial advertisements for companies like D.M. Ferry Seed, Wanamaker's, Oneida Cutlery, Colgate, General Electric, and Edison Mazda Lamps.
Used as product packaging.
Distributed as high quality color lithographic reproductions as vintage prints and posters.
A savvy marketer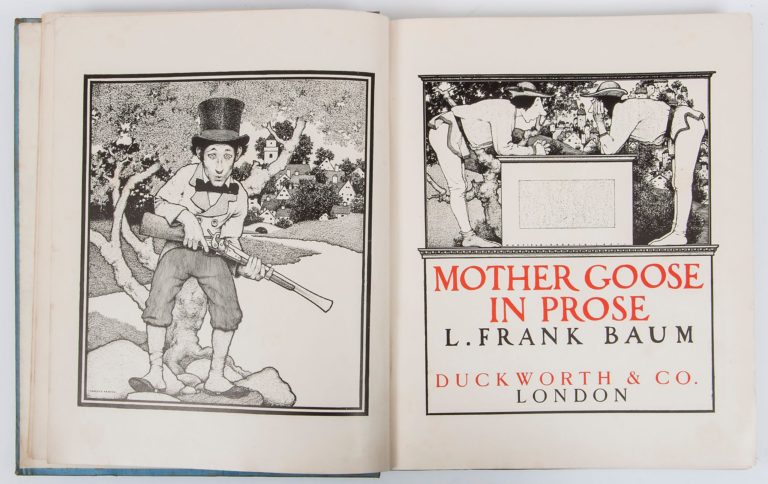 children's Mother Goose in Prose, 1897
Maxfield was a savvy marketer of his own works and he called himself a "a businessman with a brush" said the Cutlers, founders of the National Museum of American Illustration in Newport, R.I.
Boundless world's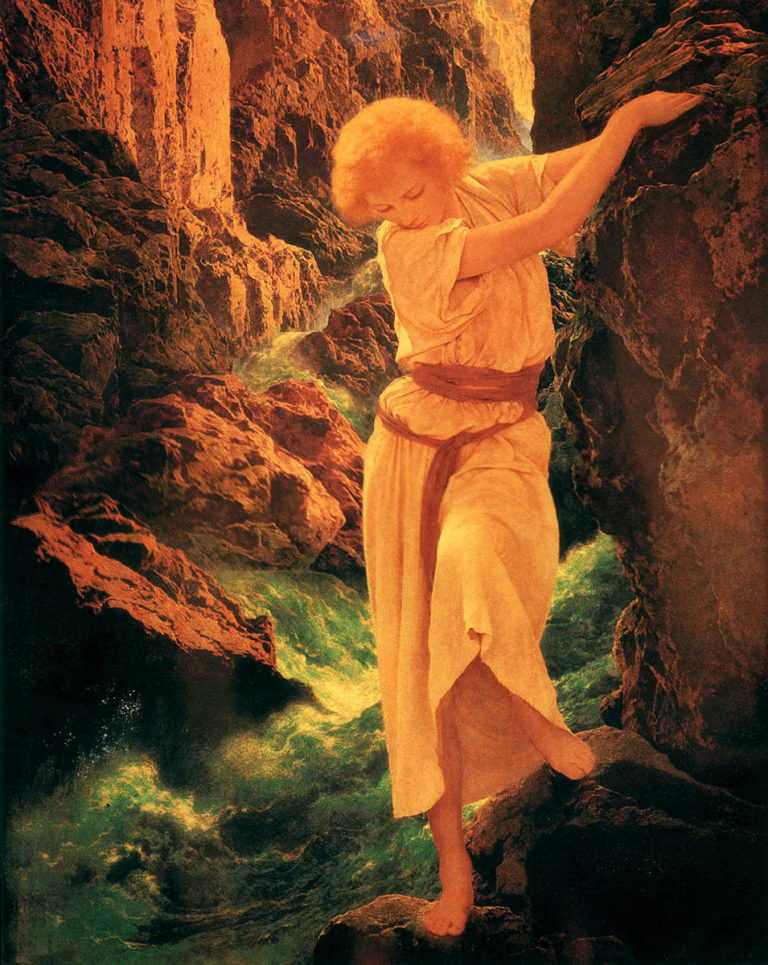 Canyon, 1923
He created a world that was bound by no particular place or period by combining feature of the Italian Renaissance, Greek vases, generic costumes, trees from New Hampshire and Arizona vistas.
Photo real technique
Maxfield utilized photography to help illustrate his photo real paintings and kept much of his process a secret. He would photograph models and including him self in many cases to use as characters in his fairy tail like settings. His favorite model, Susan Lewin, appears hundreds of times in both female and male roles. He then projected his photos onto the canvas to be recreated to paintings.
Parrish Blue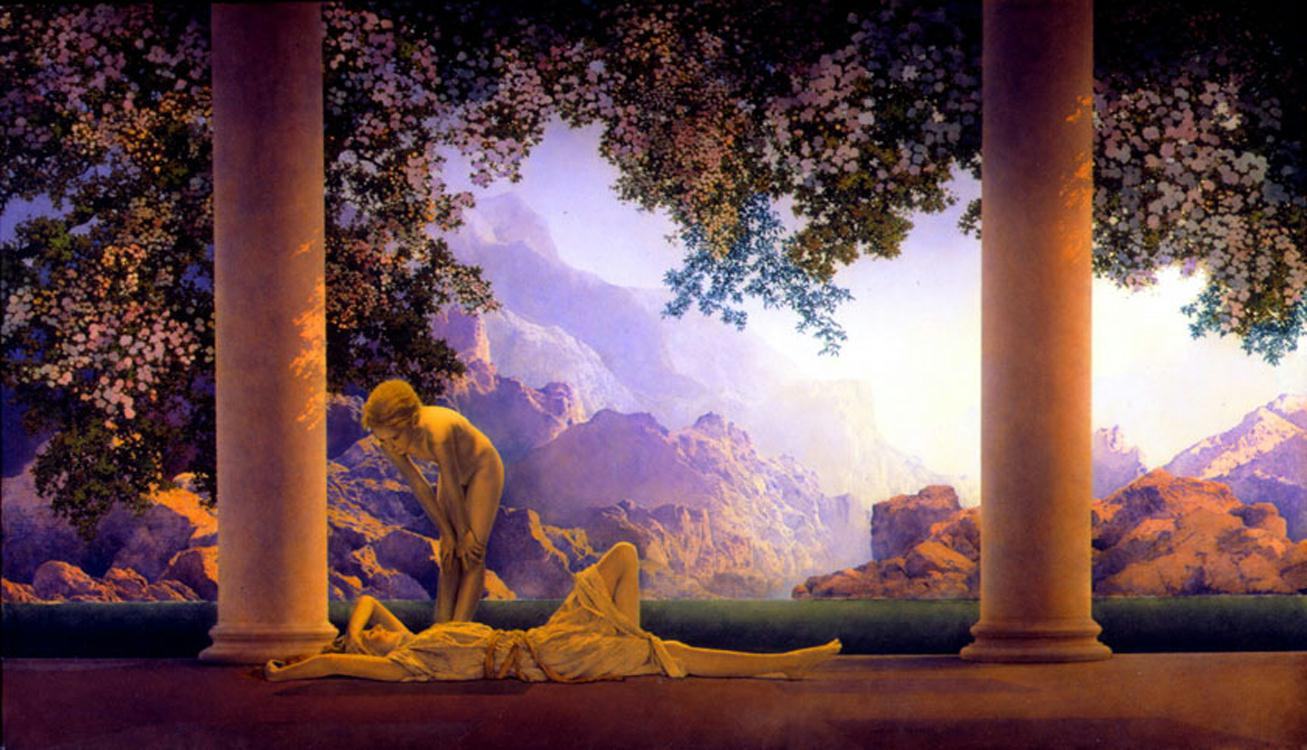 Daybreak, 1922
In many cases he worked from a carefully planed background using a technique call grisaille, that is a painting executed entirely in shades of gray or of another neutral grayish colors.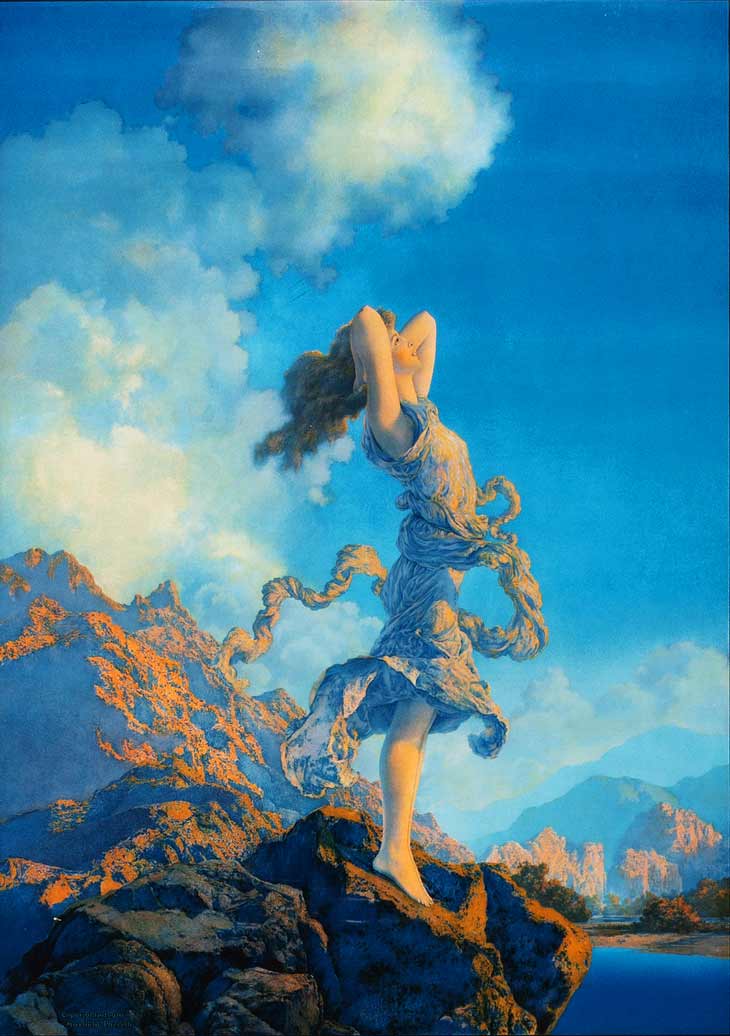 Ecstasy, 1930
He methodically layered transparent paint to give his painting a unique luminosity. Starting with one monochrome color usually in cyan as a base and built up the fill colors of the image by adding layers of transparent paints. He then overlaid cyan, magenta and yellow in that order to create the final effect.
His style allows the white canvas background to come through the art as dramatic lighting, adding to the fantasy world look and feel.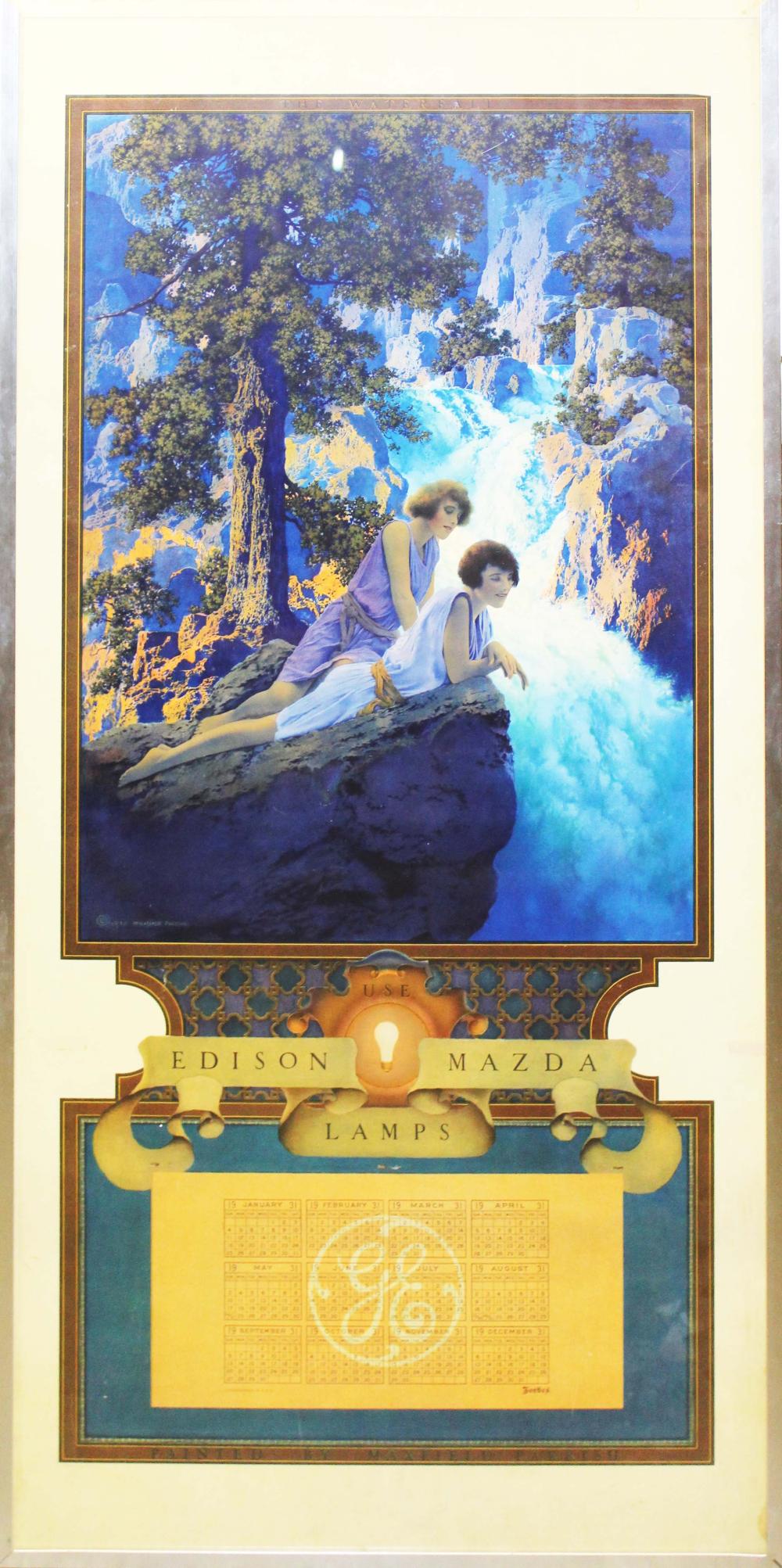 Waterfall, 1930
This glazing process replicated the look of three color printing process that was emerging in the early 1900's. By adding his meticulous craftsmanship, mechanical skill and enormous patience he was able to take paints to the next level and compete with in the commercial industry.
Conclusion
Maxfield Parrish was unquestionably one of the first to create the pop art movement. His photographic and mechanical technique was so powerful, it sparked a trend that is still popular today.