The Bezier curves are used everywhere in design programs like Illustrator, Blender and typeface design applications. It gives the ability to draw smooth, beautiful curves and scale SVG graphics as well as fonts to any size. We also use it to calculate timing for CSS and JavaScript.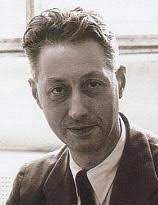 It started back in the 1960's when the French engineer Pierre Bezier was designing car bodies for Renault using some of the earliest computer generated software.
He realized it was really hard to draw curves with computers so he decided to come up with a algorithm, and in doing so changed the course of history.
This was an incredible achievement in the field of software engineering and took polynomials to a whole new level.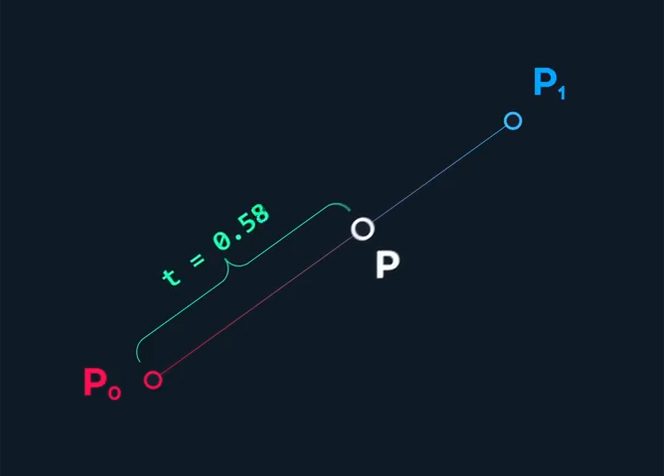 To create a Linear Bezier draw a line with a starting point and ending point.
Then add a third point somewhere on that line to calculate the intersection between the two points.
This third point is called a "t" value, that is a value between zero and one, similar to a percentage. This calculation between the two points is called linear interpolation, or lerp for short. The Linear Bezier formula is:
P = (1-t)P1 + tP2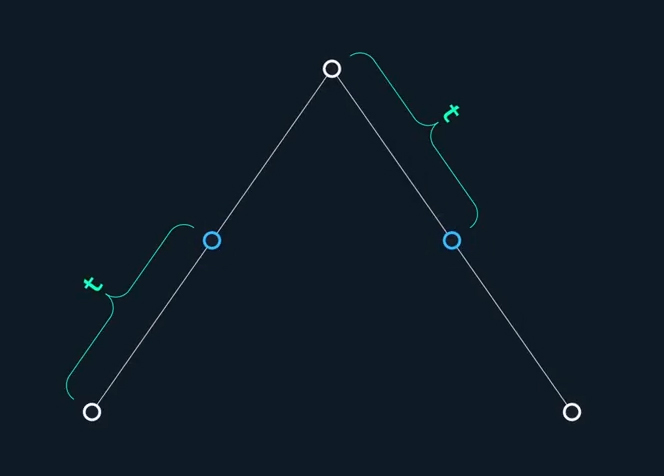 Now if we add another point to the line, each of the line segments will have their own interpolated points and lerping "t" values.
Now we connect the two interpolated points with another line, segment, and add a point on that line, that also lerps based on a "t" value.
Here you can see that it follows a very specific path.
This path is a Quadratic Bezier Curve and uses this formula:
P = (1−t)2P1 + 2(1−t)tP2 + t2P3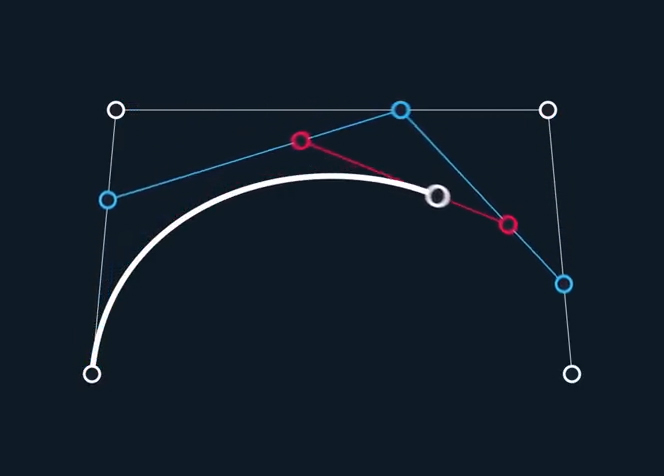 We can repeat the same process by adding a fourth point to the line.
Here we add three points, connect them, add two points, connect those, and add the last point.
The last point will follow the path of the Cubic Bezier Curve using this formula:
P = (1−t)3P1 + 3(1−t)2tP2 +3(1−t)t2P3 + t3P4
What's beautiful about this construction is that it works no matter what points we use. We can change the shape to anything by following the same rules and it will give us a smooth path.